Congratulations to WALA's Newest Diamond Accredited Communities, Samaritan Homes!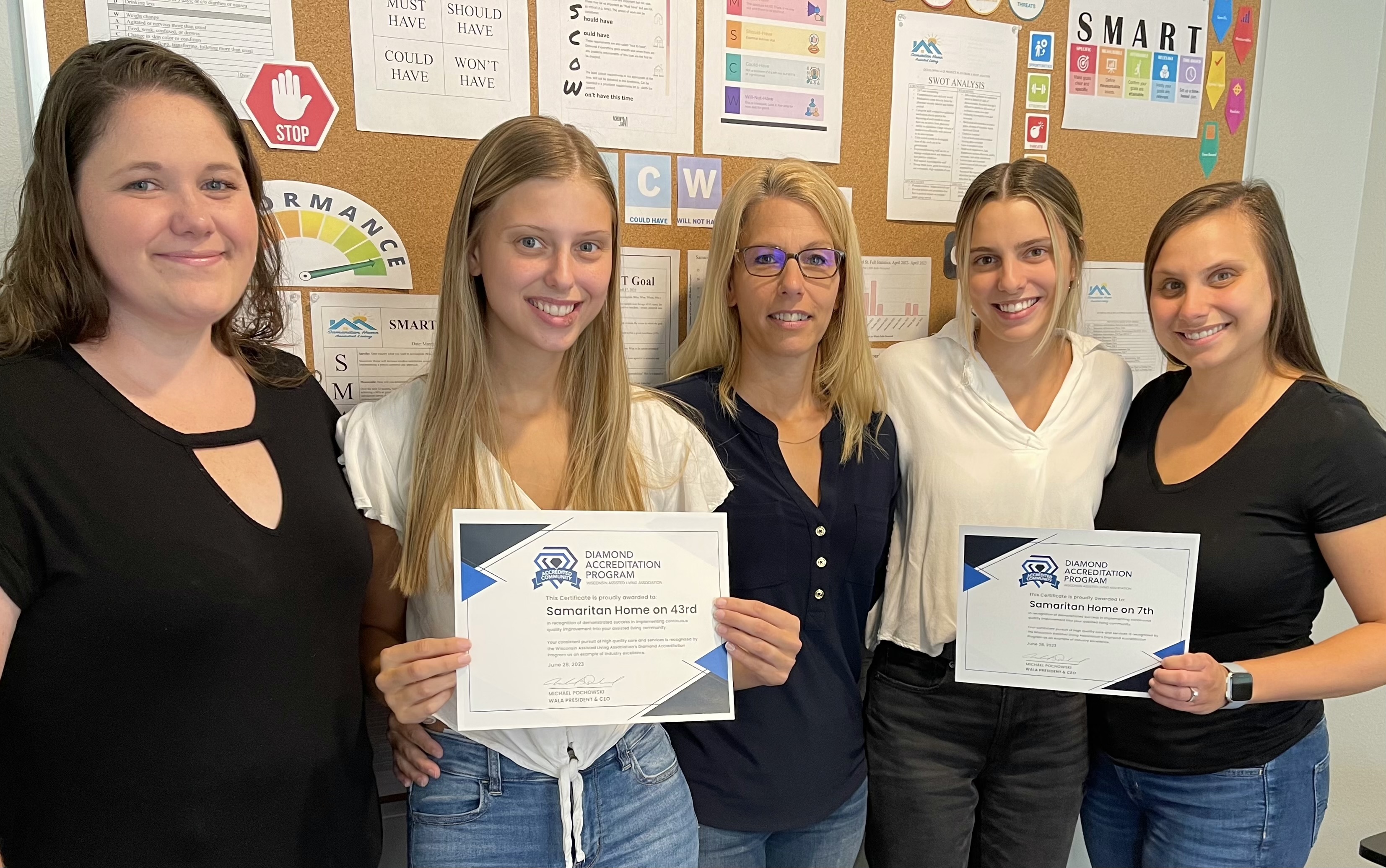 ---
WALA wishes to congratulate Samaritan Home on 43rd and Samaritan Home on 7th, located in Manitowoc, on their recent achievement of Diamond Accreditation!
WALA's Diamond Program believes that quality in an assisted living community is multifaceted and created through implementing systems that support care and enrichment for residents and staff members alike. This work is an ongoing process that continues after accreditation has been achieved.
The Diamond Accreditation Program is built upon three Pillars of Care that are fundamental to any assisted living community:
Resident/Tenant

Leadership

Community Workforce
Samaritan Homes, family owned and operated CBRFs, are committed to providing excellent care and services and have successfully demonstrated success in working with complex quality improvement initiatives including reducing falls and medication errors. These locations have successfully completed an onsite accreditation visit on June, 28th with an impressive presentation on the continuous quality improvement program implemented throughout the organization which highlighted positive resident outcomes.
Led by quality team members Cheyenne Neville, Lindsey Last, Tina Last, Caitlin Last, and Alexis Ploetz, this organization exemplifies the ongoing commitment to enhancing quality in assisted living. Congratulations on an outstanding accreditation visit!
You can learn more about Samaritan Homes and other Diamond Accredited communities
here
.