83.15 Administrator Course
WALA offers the Department of Health Services, code 83.15, approved 60-hour administrator course in Wisconsin (BAL approval #001). This top-notch educational opportunity is taught by professional, informative, and dynamic trainers. Whether you are required to take this course by the state or for professional development, this course will provide you with tools and information to successfully handle day-to-day challenges CBRF administrators face.
2022 Course Dates 
October 2022: Deforest (near Madison)
May convert to virtual pending current state guidelines
Week 1: October 11, 12, 13
Week 2: October 18, 19, 20
Week 3: October 25, 26, 27
Register HERE for October course or complete Registration Form and submit
---
Registration Process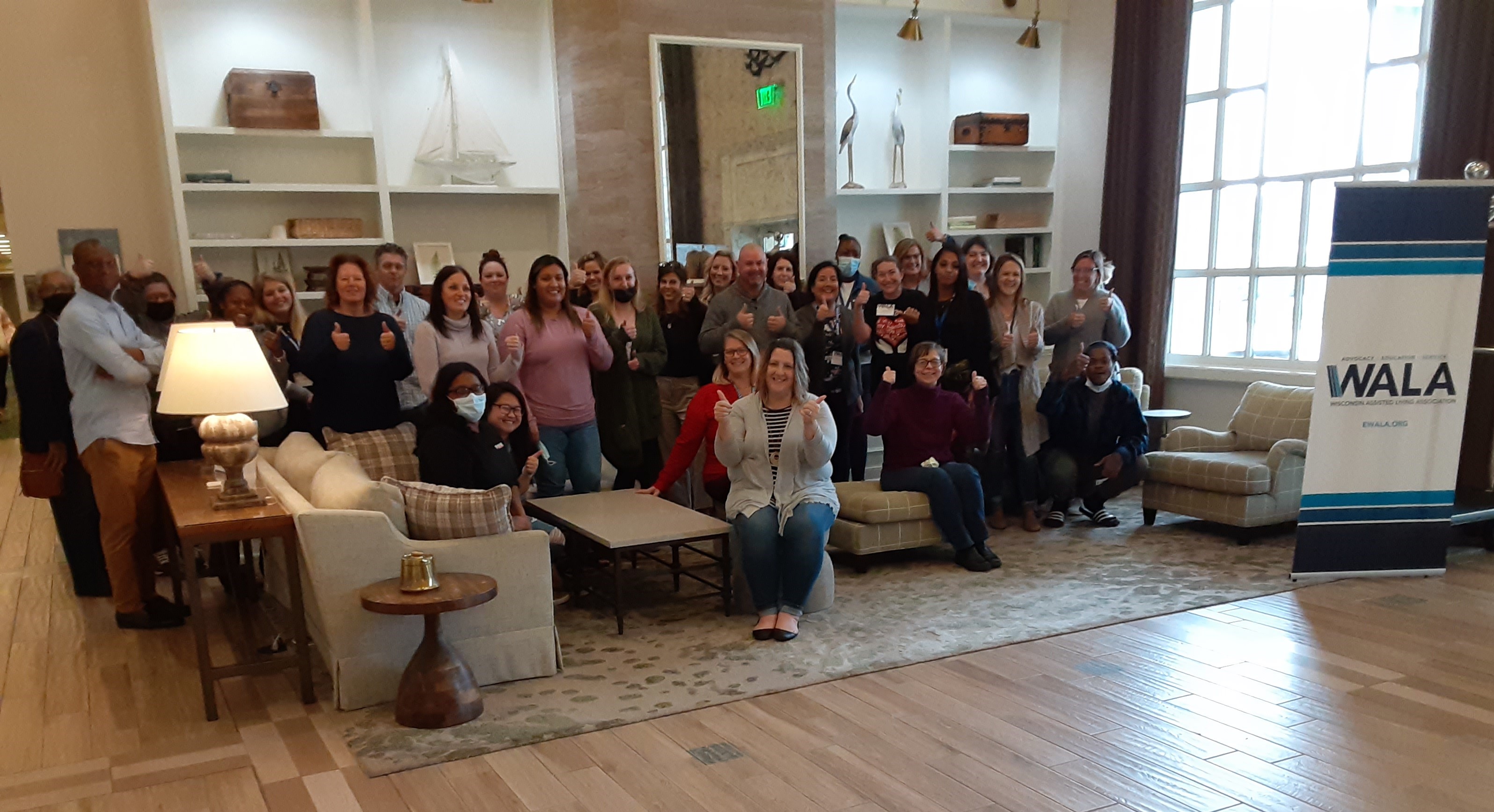 Registrations will be processed on a first come first serve basis. In order to be considered for registration, payments for the course must be received in full. After the registration information and payment has been submitted and processed, your registration will be confirmed. Participants will receive a confirmation email with further course information. By submitting a registration form, attendees agree to the cancellation policy stated in the Participant Guidelines. 
We strongly encourage you to read through all the information provided below prior to registering for this course.
---
Course Delivery
This course will be offered for three consecutive days over a period of three consecutive weeks for a combined total of 66 training hours. Instruction in each core topic may be delivered by PowerPoint presentation/lecture, individual assignment work, role-play activities, case study review, movie clips or other various interactive activities to engage the adult learner. 
Check-in will begin at 7:15 a.m. on the first day of the course. The course will begin each day promptly at 8:00 a.m. Participants are expected to arrive on time each day. Those arriving more than 30 minutes late on any day will not be permitted to attend the half-day and may forfeit the full-day session.
Upon check-in, participants will be asked to present a photo ID for proof of identification. If participants do not bring an acceptable form of ID listed below, they will not receive a Certificate of Completion at the end of the course. Acceptable forms of ID are:
Current driver license
Current non-driver identification card
Current federal, state, or local government-issued identification card (including military)
Current tribal enrollment card with photo or other form of photo tribal identification
Current passport
Current student identification card
Photocopies of ID's are not acceptable. Participants are prohibited from misrepresenting their identities or falsifying information to obtain admission to the course.
At the conclusion of each course week, participants will be given a multiple-choice Learning Assessment based on the curriculum presented that week. Each Learning Assessment will be offered as "open book". The Learning Assessments will be scored as a cumulative grade to determine a final completion score. For more information on the Learning Assessment, please review the Participant Guidelines.
---
2021-22 WALA COVID-19 Health & Safety Protocols:
The Wisconsin Assisted Living Association (WALA) is excited to be back in-person for the upcoming WALA 83.15 CBRF Administrator Course.  Any public gathering space carries a possible risk of exposure to COVID-19 and related variants.  While WALA cannot guarantee that you will not have exposure to COVID-19 at any time during this event, we are committed to providing an environment that promotes health and safety for all of our attendees.  We are working closely with the Ingleside Hotel and following their Safe Promise Program Plan in addition to recommended guidelines from the Centers of Disease Control and Prevention (CDC). Attendees are strongly encouraged to follow appropriate local, state, and federal health/safety guidelines.  While in attendance, if you experience symptoms related to COVID-19 or have exposure to a postive case of COVID-19, we ask that you notify WALA immeidately to discuss course makeup options.  
While guidance may change, here are the current steps we are taking:
Masks will be required for event participants who are unvaccinated and strongly encouraged for those who are fully vaccinated.  Masks will be provided upon request.
Hotel staff who are in close proximity to WALA event participants will be asked to wear a mask.
The Ingleside Hotel will provide routine cleaning and sanitizing of all areas throughout the hotel and meeting spaces, consistent with CDC guidelines.
Attendees should practice good hand hygiene and maintain social distancing.
Meeting rooms will be configured to provide social distancing to the extent possible.