83.15 Administrator Course
WALA offers the Department of Health Services, code 83.15, approved 60-hour administrator course in Wisconsin (BAL approval #001). This top-notch educational opportunity is taught by professional, informative, and dynamic trainers. Whether you are required to take this course by the state or for professional development, this course will provide you with tools and information to successfully handle day-to-day challenges CBRF administrators face.
---
NOTE TO PARTICIPANTS:
Effective 2023, the following courses are prerequisites to this 83.15 CBRF Administrator Course and must be completed prior to posting of completion on The Wisconsin Training Registry.  
Fire Safety
First Aid and Choking
Medication Administration
Standard Precautions
Assessments and Planning
Licensing and Survey Process
You can access course offerings for the prerequisities through the following:

UWGB (assessments/planning and licensing/survey process are only accessible through UWGB)
Contact WALA if you have any questions or would like further clarification.
---
2023 Course Dates
May 2023: Brookfield
Week 1: May 9, 10, 11
Week 2: May 16, 17, 18
Week 3: May 23, 24, 25
Register HERE for May course or complete Registration Form and submit
---
July 2023: Virtual
Week 1: July 11 - 12
Week 2: July 18 - 19
Week 3: July 25 - 26
Week 4: August 1 - 2
Register HERE for July course or complete Registration Form and submit
---
October 2023: Deforest (Madison area)
Week 1: October 17, 18, 19
Week 2: October 24, 25, 26
Week 3: October 31, November 1, 2
Register HERE for October course or complete Registration Form and submit
---
Registration Process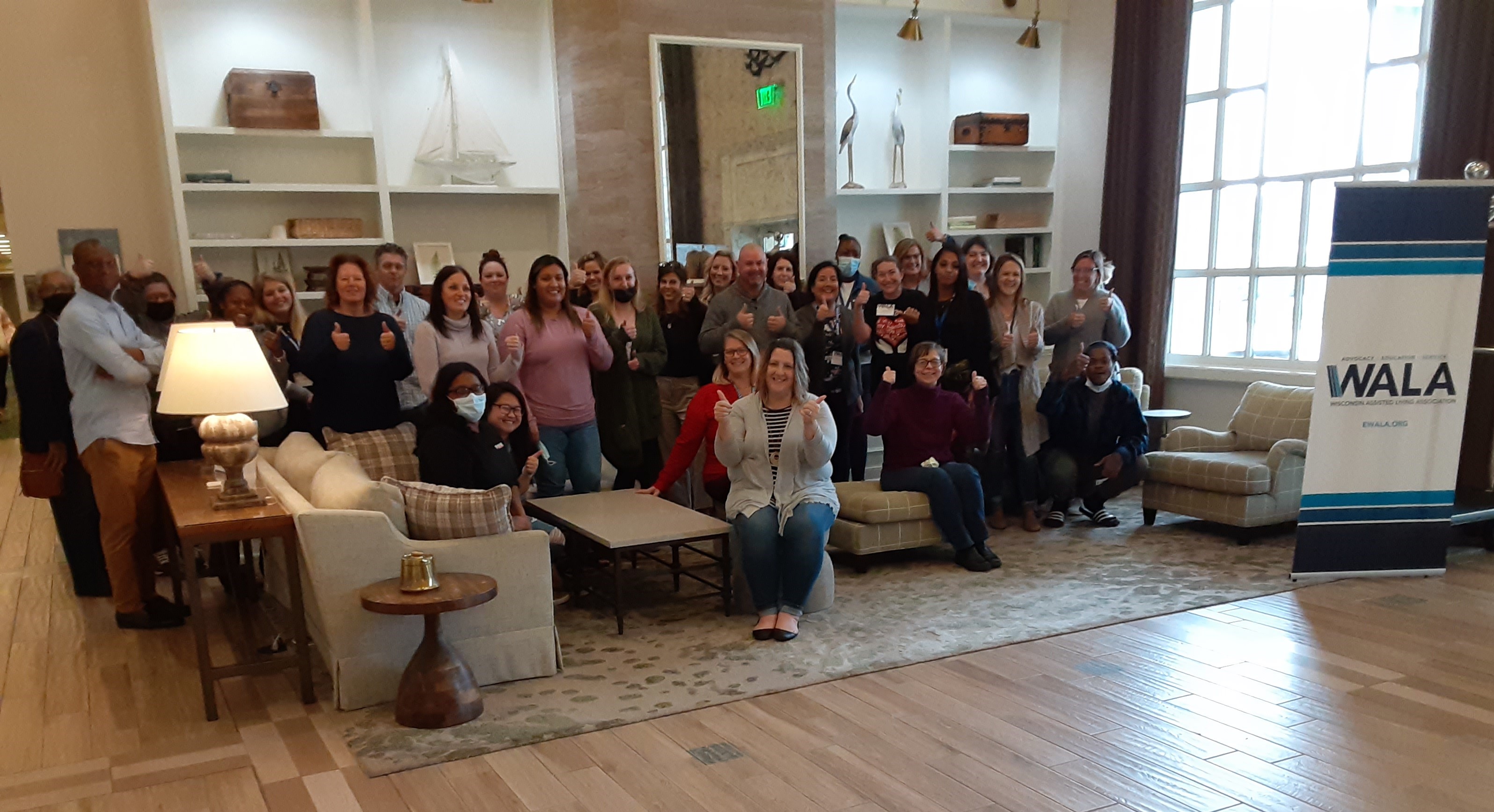 Registrations will be processed on a first come first serve basis. Payments for the course must be received in full prior to the course beginning. After the registration information and payment has been submitted and processed, your registration will be confirmed. Participants will receive a confirmation email with further course information. By submitting a registration form, attendees agree to the cancellation policy stated in the Participant Guidelines. 
We strongly encourage you to read through all the information provided below prior to registering for this course.
---
Course Delivery
This course will be offered for three consecutive days over a period of three consecutive weeks for a combined total of 66 training hours. Instruction in each core topic may be delivered by PowerPoint presentation/lecture, individual assignment work, role-play activities, case study review, movie clips or other various interactive activities to engage the adult learner. 
Check-in will begin at 7:15 a.m. on the first day of the course. The course will begin each day promptly at 8:00 a.m. Participants are expected to arrive on time each day. Those arriving more than 30 minutes late on any day will not be permitted to attend the half-day and may forfeit the full-day session.
Upon check-in, participants will be asked to present a photo ID for proof of identification. If participants do not bring an acceptable form of ID listed below, they will not receive a Certificate of Completion at the end of the course. Acceptable forms of ID are:
Current driver license
Current non-driver identification card
Current federal, state, or local government-issued identification card (including military)
Current tribal enrollment card with photo or other form of photo tribal identification
Current passport
Current student identification card
Photocopies of ID's are not acceptable. Participants are prohibited from misrepresenting their identities or falsifying information to obtain admission to the course.
At the conclusion of each course week, participants will be given a multiple-choice Learning Assessment based on the curriculum presented that week. Each Learning Assessment will be offered as "open book". The Learning Assessments will be scored as a cumulative grade to determine a final completion score. For more information on the Learning Assessment, please review the Participant Guidelines.