About the Diamond Accreditation Program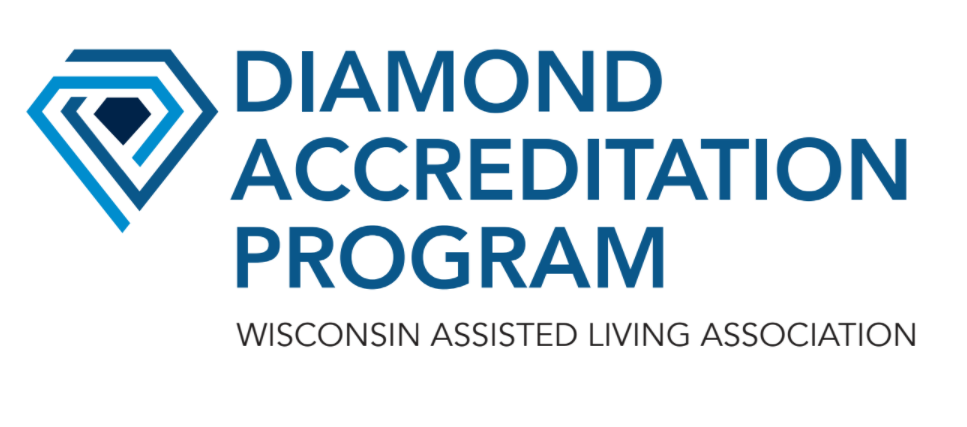 The WALA Diamond Accreditation Program provides the tools, support, and education necessary to help assisted living communities establish and maintain their own unique quality improvement program.
It is a voluntary program available to WALA members.
Program Information & Benefits:
More information is available in the Information Booklet.
As you consider becoming a participant of the Diamond Program, you will probably have questions like "what is it"? and "what's in it for me?" These questions and more are addressed in the Frequently Asked Questions.
Being a participant of the Diamond Program can save you money!
What is WCCEAL?
The Wisconsin Coalition for Collaborative Excellence in Assisted Living (WCCEAL) was formed to redesign the way quality is ensured and improved for individuals residing in ALCs. Access to WCCEAL database and other associated benefits are included with Diamond Accreditation Program participation.
---
For the Greater Good: WCCEAL Participation through the Diamond Accreditation Program Benefits Providers and Residents
Ready to Apply?
Complete the online Diamond Accrediation Program application here.
3-8 bed communities: $100.00 fee per community annually
9-30 bed communities: $125.00 fee per community annually
31-60 bed communities: $150.00 fee per community annually
61+ bed communities: $200.00 fee per community annually
BEFORE YOU APPLY, email any questions you may have to info@ewala.org.